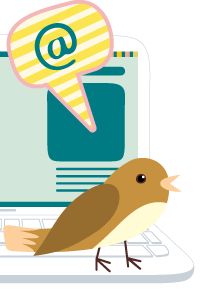 Hello Guest,
Please feel free to join us!
Unlock sections of the Phorum that non-members cannot see.
Sign up for Phorum membership today!
Login

or

Register

Model ID, 70, 90 ?
Forum: Philco Electronic Restoration
Posted by: robark - 01-08-2018, 12:59 PM - Replies (4)
New member with post name "robark". Real name Robert Barker, I generally go by Bob.

I have been collecting for 74 years and have a large collection from crystal sets, many battery radios, Grebe Synchrophase (3), AK breadboards (3 or 4), Radiolas IV, 20, 35, some Philcos, and much more. My first radio was a one tube set I built myself that ran on flashlight batteries and used a 6G6 tube. I live in Stamford, CT and would be pleased to meet with collectors from anywhere. An open invitation to all radio fans.

My immediate problem is the identification of a Philco chassis that looks like it might be a 70 or 90 but doesn't seem to be either. The tube compliment is as follows.
24 56 24 24 56 56 56 47 80. At least, those are the tubes I found plugged into the set. No labels anywhere. I need a schematic but can't find a model with this tube setup. Any help would be appreciated.

 I also have 2 or 3 junked Philco 60's. If anyone needs a part from one of them they can have it, free, of course.
 
Bob

Emerson 659

Forum: Other Radios (Non-Philco)
Posted by: Jayce - 01-07-2018, 06:07 PM - Replies (5)
As I mentioned in the January finds post, I ended up getting this fairly nice Emerson 659 yesterday at a decent price (once I found the price tag!). So far, it's shaping up like it's going to be a rather nice radio once I get it recapped. Right now the FM is rather weak and the AM reception is very directional, basically you have to rotate the radio around to get good reception even on our local channel without an external antenna connected. Of course this being a late 40's or early 50's AM-FM radio (some sources say 1949 others 1950-51), it might not ever be strong on FM without an external dipole antenna. As it sits now, it is a working, but a bit tired radio working on a rather old servicing sometime in its past. It does sound fairly good though, having a fairly large speaker inside the case.
It seems odd. About 20 years ago my radio collecting started with a somewhat battered DeWald AM-FM table radio and I'm thinking it might be fitting to finally stop my active collecting with this Emerson. Would make for a neat closing of the circle to end on a similar note. Not saying I wouldn't mind a couple more little Arvins or one of the few radios on my bucket list, but this would mark and end to wandering about looking for radios and perhaps starting to sell off the ones I no longer want.
Oh! And of course maybe find a Philco 20. Still kinda want one of those.


capacitor voltages
Forum: Philco-Transitone Auto Radios
Posted by: fenbach - 01-07-2018, 12:26 AM - Replies (4)
does the site have a list of voltages for philco caps from car radios from the 30s? I seem to remember a list but, of course, can't find it now. or some other site?
in particular, i'd like to know the voltages for the caps in cans, part nos. 30-4374 and 30-4478 in model nos. FT-9, F-1440 and F-1442 from 1936 and 1937 Fords.
thanks.

Philco 640 Bakelite Capacitor Issue
Forum: Philco Electronic Restoration
Posted by: nlb34 - 01-06-2018, 09:41 PM - Replies (5)
I am working on re-caping a 640 and ran across a discrepancy. Under the replacement parts section part 44 is listed as 3615-DU which is a dual .05uf ungrounded block cap.  The actual part used in the radio is a 3615-DG which is grounded.  I did not look closely when I pulled out the guts but I assumed that the two caps shared pin 1, which is grounded.  If this is the case than the schematic as drawn is not correct as it shows that the pair of caps connect to the 78 cathode, not ground.

Is the schematic wrong? Could the dual caps share pin 3 which would allow the schematic to work as drawn but this goes against the dual caps I have worked on before and what is shown in Fig 1. If the the 3615-DG was used by accident vs the ungrounded part I would expect that the 300 ohm resistor would have a lead wire going to the chassis for the ground, it does not, it uses pin 1 for the ground suggesting that the 3615-DG is the correct part to use.

[Image: https://i.imgur.com/GtoNvCJ.png]

[Image: https://i.imgur.com/zatNwzH.png]

Spindle bearing
Forum: Philco Home Radios
Posted by: michalsm - 01-06-2018, 03:21 PM - Replies (1)
I have a philco console model 46-1209 with a automatic phonograh turntable.Where can i buy a replacement spindle bearing.The old p/n is 5w2017, Thrust washers 56-2800,The improved number for the spindle bearing is 76-3164...Need help in locating this item..


Paint stripper
Forum: Philco Cabinet Restoration
Posted by: 45philcodon - 01-05-2018, 04:03 PM - Replies (3)
I'm starting restoration of a Philco Model 610. Unfortunately, at some point during its life, the top sides and front trim were painted; paint type unknown. The paint has a flat finish.

What type stripper would you recommend to minimize damage to the underlying wood?

Thanks for your help.

Don

Bakelite block info??
Forum: Philco Electronic Restoration
Posted by: jeffb - 01-04-2018, 12:29 PM - Replies (8)
Hello all, luckily I printed the part number breakdown for the Bakelite blocks from the Philcorepairbench website a few years ago. I don't see that info on their website there anymore?? Anyway, I can't find info on several Philco part numbers from my model 18 I am doing. Specifically, the voltage ratings for:
3615AM, 4989AC, 3615AA, 8035K, 3903Z, 4989N, 3793AB, and 3793R.

Further, do I really need a 600V rating on: 3903P, 6287N (.09, .15uF), and 3615G (.05uF)


Any other resources out there for these Bakelite block part numbers? Thanks so much, Jeff

F 1540 valve car radio
Forum: Philco-Transitone Auto Radios
Posted by: David Fahy - 01-03-2018, 01:22 AM - Replies (6)
Hi there, I am working on a Philco F1540 car radio.I discovered that the oscillator was not working well .I removed the oscillator  coil and found that the coils more or  less disintegrated when I pointed the heat gun at them. I was able to salvage some of the coils and discovered that the outside coil,wound in a cotton covered wire seemed to have 20 turns.But the inside coil (wound in enameled wire ) broke in several places.I have rewound both coils estimating the number of turns  but the tuning is off. Does anyone know how many turns there should be in each coil?Cheers, David