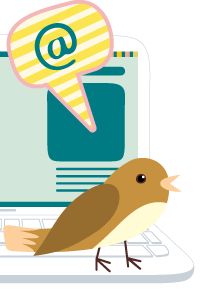 Hello Guest,
Please feel free to join us!
Unlock sections of the Phorum that non-members cannot see.
Sign up for Phorum membership today!
Login

or

Register
Philco 41-290
Forum: Philco Electronic Restoration
Posted by: verb - 01-02-2018, 08:11 PM - Replies (9)
Hello Everyone - New to this forum.  I'm in the middle of a chassis restoration on a beautiful 41-290.

I picked up the piece recently on CL.  Cabinet was refinished, in natural !!!  Don't laugh !!!  I may go back to the original color, but first things first.

After I removed the chassis, I noticed that the on/off switch was bypassed, so power on was achieved by plugging it in !!!

My question is can I replace this switch with another Philco chassis switch that is similar or identical?  41-280 perhaps?

Please advise.  Thanks.

Philco FT-9 Restoration
Forum: Philco-Transitone Auto Radios
Posted by: wgreeley - 01-02-2018, 06:25 PM - Replies (7)
Hi
I'm trying to troubleshoot a Philco FT-9. Unfortunately my tube tester (BK Precision 747B) doesn't have the switch setup for the 6A7, 78, 75, or 41 tubes.  Were these superseded by other numbers?  Any help would be appreciated.

Thanks
Bill Greeley

Model 610 Tombstone

Forum: Philco Cabinet Restoration
Posted by: TV MAN - 12-31-2017, 08:53 PM - Replies (4)
I "think" I'm about finished with the electronic part of this project and starting to look at cabinet details. The grill cloth isnt in bad shape, but looks faded to me. Any recommendations on a suitable replacement if I decide to do so? Also, the dial glass paint/decals are peeling. Found a 640 on Radio Daze, but dont know if this will work or if there is a source should I decide to replace. Finally, does anyone know if the (brass??) ring around the dial glass is suppose to be shiny or left as it is?





Arvin 302 Finally Working

Forum: Other Radios (Non-Philco)
Posted by: Jayce - 12-31-2017, 03:28 PM - Replies (4)
Still keeping my fingers crossed, but it appears I have finally ironed out the issues with my recapped Arvin 302. My late friend recapped this radio the winter before he passed away, but we never really could get it to pick up much at all here at my place. It was one of those projects we were going to get back to, but other radios got worked on before it and he passed away of course. Well, finally figured out the poor reception issue, one of the wires to the tuner was broke off! In this model they mounted the tuner remotely from the chassis with stupidly short wires, in fact the one that broke off goes right over one of the tuning adjustments. I figure my friend did a final tweaking of the alignment and the old wire cracked right at the solder joint, then finally broke totally after I got it home. Well, that is repaired and... then it would get badly distorted sound after 15 minutes! Grrrrr!

  Seems even though the 50L6 tests good, it must develop a short after it gets really hot. I subbed another known good 50L6 and the radio is now happy. Playing it right now and hope to use it to welcome in the new year tonight. It's picking up 960 out of Wooster, Ohio on only about five foot of antenna.



Philco hippo/ Canadian
Forum: Philco Electronic Restoration
Posted by: Digdug - 12-30-2017, 03:58 PM - Replies (4)
Hello,
New to the forum and I hope this is in the right place. I have a Canadian Hippo I would like to restore and have a few issues. First it has no chassis ink stamp on it. It does have a metal plate rivited to it that says chassis 75. It hasn't no rf coil by the gang on top of chassis. Antenna screw  
Has an insulator on it. Main cap has been replaced with a 3 way cap but two are wired in parallel. So it has a 120uf and a 20 uf for the power which is wrong from my research. The tube line up is 14AF7, 2-7B7, 1-35Z5, And a  50l6gt , would anybody have a exact diagram or know where i can get one. I'm off This week and want to get her up it sort of looks like a 48-460 type 122 but it's not. Any help would be much appreciated 

Regards

Noisy Silvertone
Forum: Other Radios (Non-Philco)
Posted by: 45philcodon - 12-30-2017, 01:56 PM - Replies (9)
I've just finished restoring a Silvertone Model 1908. Reception is good BUT off-station the radio is very noisy (squeals). Once a station is tuned-in, the radio is reasonably quiet. However, tuning is difficult; that is, very narrow "quiet" range requiring very precise, delicate tuning to quiet radio. The squeals seem worse at the high end of the AM band.

Any suggestions would be welcome.

Thanks,

Don

Philco 70a Technical documents?
Forum: Philco Electronic Restoration
Posted by: AudreyHepburn - 12-29-2017, 11:03 PM - Replies (6)
Could anyone here help me out? I have a 1931 Philco 70a (less than b22000 model) and am looking for a sheet that identifies the parts under the chassis. I have a schematic but it has many components simply labeled with numbers from 1-50 or so. I'm looking for the matching document that shows where those numbers are on the underside of the chassis. Thank you.

38-690 wood and is there photofinish?
Forum: Philco Cabinet Restoration
Posted by: tbone - 12-28-2017, 08:04 PM - Replies (10)
I am looking at refinishing my 38-690 cabinet. Appears to be done over with polyurethane with a few runs and rough finish. Looks like it was slathered on too thick.

I was curious if there is any photo finish on this radio, especially the front. From what I can tell it's veneer but sometimes it's easy to be wrong. I tried to strip a slightly hidden spot with lacquer thinner, and it appears to be veneer as there are grain pores visible.

I don't want to strip it and find out that I ruined the cabinet.

Also, what wood type is this cabinet? Seems light for walnut, but it has open grain so it's possible.

https://www.flickr.com/photos/152428891@...ed-public/

Philco "116PX Television" from 1936
Forum: Philco Television
Posted by: palegreenthumb - 12-28-2017, 05:22 PM - Replies (3)
It seems that in 1936, Philco was demo-ing television using a projection system built in a modified 116PX cabinet.

I found this photo in an article of Radio News, Nov. 1936, page 266, on americanradiohistory.com.

Are any of these known to have survived?

(Edit: Corrected cabinet from 680 to 116PX.)

It just won't die..

Forum: Other Radios (Non-Philco)
Posted by: Jayce - 12-28-2017, 04:29 PM - Replies (7)
I figure this might be right place to post this little thread. What I am talking about are those radios we've picked up that seem to refuse to die. Radios that were working when we got them and have either never done a full rebuild on or lasted a really long time before they finally had to be rebuilt. This would also include radios working on very old rebuild/servicing jobs. Basically, radios that we found and haven't done much more than replace the old cords, any bad tubes, and aligned just to keep them going for a while, yet they just refuse to die.
In my collection I have four that seem to fit that definition. The biggest is my Crosley 819M Curveflector, which only got a new cord, two new rectifier tubes, and an alignment by the previous owner and radio restorer before I bought it. The other three are table radios. My Zenith C845Y (two new tubes), a little Arvin 444 (has a new cord), and finally the battered Philco 42-322 AKA The $10 Philco (two new tubes and an alignment). Actually just pulled the Philco out and it still seems to work as well as it did before I parked it.
So, what radios do any of you have that 'Refuse to Die'?