---
Chassis Hold-Downs for a 37-116 - qanerd - 06-22-2011 05:01 AM

Can someone post a pic of the chassis hold-downs on a Code 122 37-116? I have seen three variations (strip down each side, individual blocks on the sides and blocks at the back) and would love a definitive answer or photo as to which is correct.

My radio has the Frankenstein neck bolts (2 each) sticking out each side of the chassis.

Thanks

Chris


---
Re: Chassis Hold-Downs for a 37-116 - etech - 07-09-2011 12:00 AM

Here is a pic of my 37-116. As you can see it has the posts on each side of the chassis. It is my understanding that these posts were only used during shipping. I believe the chassis of my 37-116 is only held in place by one single screw at the center of the back of the chassis. This screw is good enough to keep the chassis from falling out of the cabinet, but is nowhere near sufficient to hold that heavy chassis in place if the cabinet is tipped back.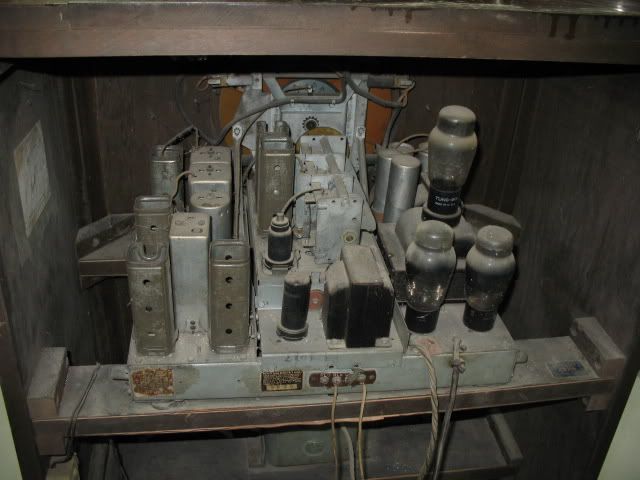 Ed


---
Re: Chassis Hold-Downs for a 37-116 - qanerd - 07-13-2011 07:22 PM

Thanks! I found another picture and cut some copies from some fencepost tops from my local Home Depot. I'll post when I get home.


---