I've decided to start a separate subject about this radio as the more I look up about it, the stranger mine seems to be. It turns out most I am seeing have transformers and use two 5Y3 rectifiers where mine has two 25Z6's, though stick with the two 25L6 tubes. Mine definitely left the factory as a transformerless set, but I noticed the chassis is stamped and drilled for a transformer and (a bit of a nitpick of mine) Crosley went from two, to only one dial light which on mine is basically a night light bulb. The dial is stamped for two and they really should have used two. Also, it seems certain versions also had an internal antenna that could be adjusted from the front where mine only has a basic ground and antenna wire. Ok, what on earth did I pick up here?

  It also appears that other than a new cord and alignment, this radio hasn't been touched under the chassis, yet it works like a champ, is clean inside, and the tubes are all good.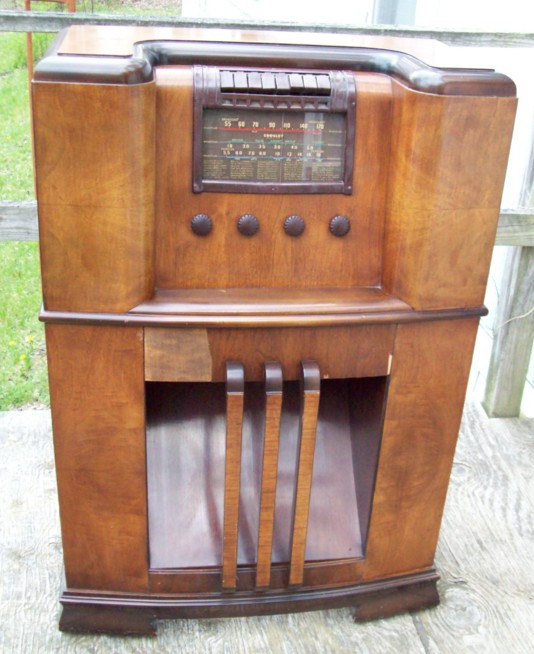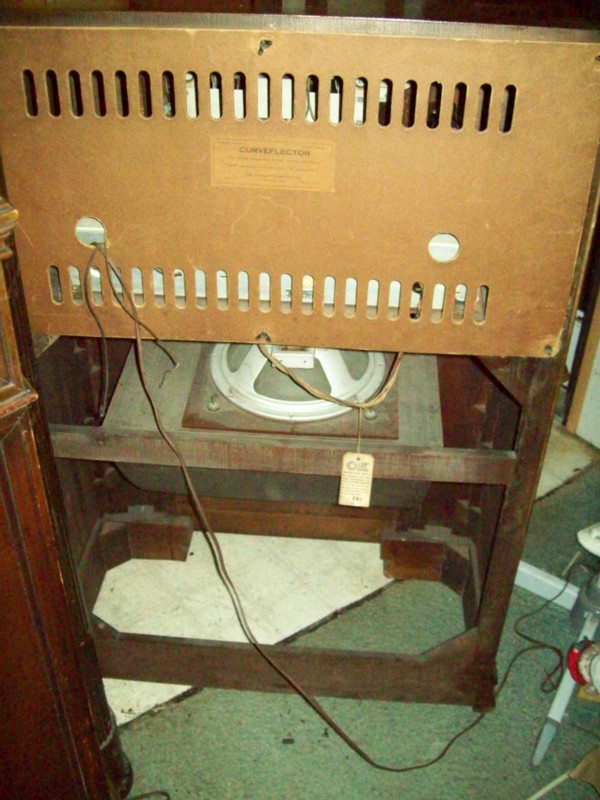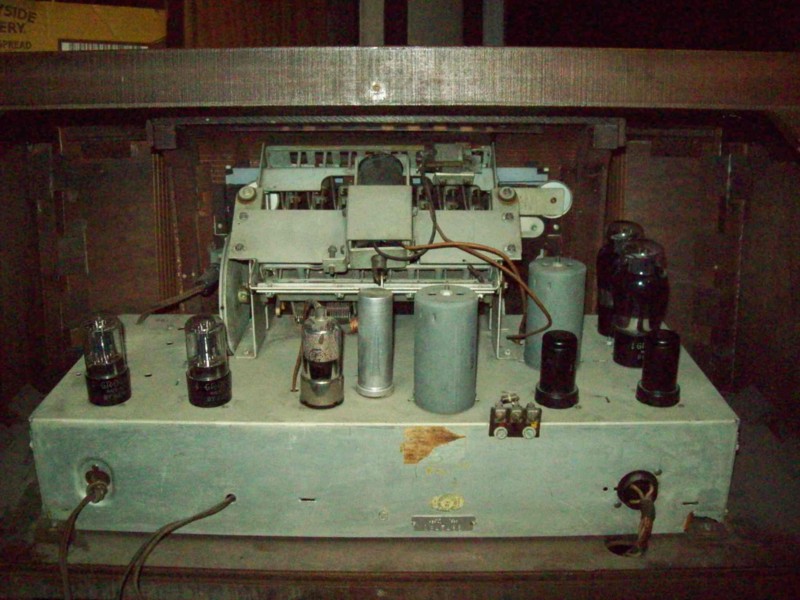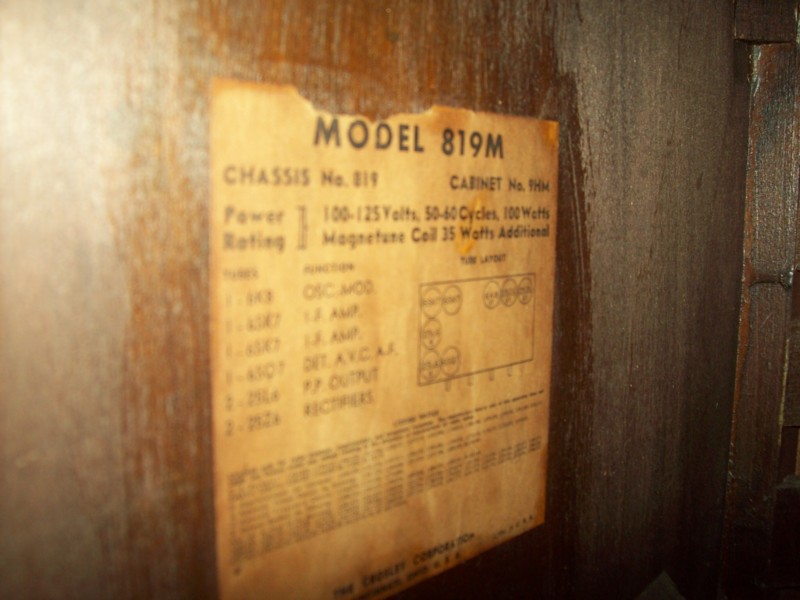 No matter where you go, there you are.