12-21-2009, 05:10 AM
greg denney
Junior Member


Posts: 19
Joined: Dec 2009 Location:
new guy with a 46-1226
I have always loved old AM radios(and unfortunatly killed a few trying to fix them when I was younger), but know very little about electronics.....My girlfriend just bought me a fairly nice 46-1226-122(my first old AM radio in over 30 years) for an early Christmas present.....It was playing in the antique store when she bought it and plays decent now but does have a hum to it while it's on....I DON'T WANNA KILL THIS ONE TOO!!!!!....it doesnt pick up stations very well but there is not many good AM stations here in southern ohio.....I checked out the electrical part to make sure it was safe and everything looks ok there...but I don't understand all your electronic talk on here to know for sure what I should be looking to replace......And where to buy the parts.......Please help......And talk REAL slow so I can understand......

...LOL........................Thanks guys.....Greg
12-21-2009, 08:09 PM
codefox1
Phorum Expert


Posts: 1,211
Joined: Oct 2008 Location: Long Island, NY
Re: new guy with a 46-1226
Welcome:

Get a schematic of you set first.

You're going to have to replace just about every capacitor in the set to make it safe and enjoyable. There are three kinds of capacitors, the electrolytics, (have polarity, larger values, like 16 Mf, 25 Mf and a voltage rating) and the smaller wax covered ones (like .01 Mfd, .022 Mfd.), and the mica capacitors (100 mmf or pf, for example.) Count on replacing all of group 1 AND 2 before playing the radio again. You should also invest in a digital multimeter to measure the resistors and replace any that are more than 20% off value. Old resistors ususally creep up in value, sometimes double their nominal value.

The fact that it still plays at all is a really good sign. But at this point it is a time bomb until you at least tackle what is mentioned above.

Lots of help available here, just ask. Take your time, it's going to be a long winter.
12-22-2009, 06:31 AM
greg denney
Junior Member


Posts: 19
Joined: Dec 2009 Location:
Re: new guy with a 46-1226
Thanks codefox for your reply....I was begining to think my ignorance had offended everyone!!.....I am a maitanance electrician at a local cabinet factory so I have tools and a multimeter and also have done frame up restifications on cars and hoosier cabinets so I have a few skills...LOL...(just electronics has never been one of them).....I will hunt up a schematic on here and try to understand the different kind of capacitors then try to start hunting the parts.....I try to learn to do everything myself so I really want to make this thing work and last a long time....I will also be reading on this site to try to learn something from the experts........thanks again.....Greg
12-22-2009, 08:37 AM
gary rabbitt
Senior Member


Posts: 252
Joined: Nov 2005 Location:
Re: new guy with a 46-1226
Hi Greg and welcome!
You'll find some good reading here:
http://www.philcoradio.com/tech/plugin.htm
You might not understand it all but you'll get the idea about letting an old set run with a hum in it, and why that happens.
Your schematic will be here:
http://www.nostalgiaair.org/PagesByModel...013588.pdf
With your skills, you should be able to replace the electrolytic capacitors in the power section of the set. Then after the hum is gone, you can replace the other paper/foil caps. When that time comes, I'd replace two at a time, then test briefly to make sure that everything is still working. If you replace them all, then have a problem, you won't know which parts may have caused a problem.
After you get more experience, you can replace all in one shot.
As mentioned before, the set may 'work' but on borrowed time, and if the parts fail, they can take out a transformer or other part in a hurry. You don't want that.
Go slow, ask questions and we will be happy to help you.
As your set is in a working condition, that's a good sign that everything seems to be fine, speaker, power supply, and other circuits. Now, replacing the caps can only make it work better, safer and reliably.
Happy Holidays!
Gary,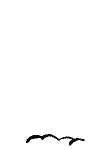 12-23-2009, 05:27 AM
greg denney
Junior Member


Posts: 19
Joined: Dec 2009 Location:
Re: new guy with a 46-1226
Thanks Gary.....I'm going to start reading tonight ........Greg
04-13-2010, 02:43 PM
greg denney
Junior Member


Posts: 19
Joined: Dec 2009 Location:
Re: new guy with a 46-1226
Ok Guys, call me bad names....lol.....I took the Philco to tom in dayton for the overhaul and it works great....very happy....thanks for all your help.......greg

User(s) browsing this thread: 1 Guest(s)